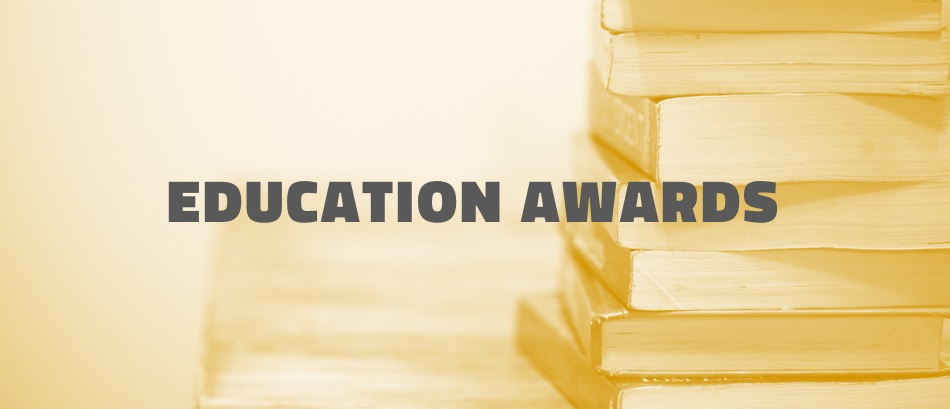 The FAWCO Foundation Education Awards Program was created by and for FAWCO and FAUSA members. The cornerstones of the program are the importance of fostering peace through knowledge and the belief that education is essential to developing peace-loving attitudes in children. The FAWCO Foundation seeks to promote international understanding and goodwill by offering these annual awards for study in the U.S. or abroad at the high school, undergraduate and graduate levels. The Program rewards and honors academic excellence and the all-around achievements of our members and their families.
Since the program's inception in 1972, FAWCO members and their families from around the globe have benefited from the Education Awards. Each year, The Foundation adjusts the program to address the changing needs of members and their children.
Who is eligible?
The Foundation Awards Program is open to all FAWCO and FAUSA members and their children, regardless of nationality, and regardless of whether or not the affiliated Club has made a contribution to The Foundation's programs. The Dual Cultural Award is also available to members' grandchildren and has its own specific nationality requirements.
PLEASE NOTE: Efffective immediately, applicants must have been a member of a FAWCO club or FAUSA or have been an individual member of FAWCO for a minimum of 16 months by the January 27, 2022 application deadline. i.e. You must have been a member as noted above by September 27, 2020.
Members (and the children/grandchildren) of the Board of Directors of FAWCO, The FAWCO Foundation and FAUSA are not eligible for Education Awards.
How to Apply
Do you or your child/grandchild plan on submitting an application for the 2022 Awards? Please consult the Month-by-Month Application Timeline below for some useful advice on timely submission of your application. Use the Waermarked Education Award Applications to gather your information now and transfer that information to the 2023 application when it is available iin the fall.
2022 Education Applications

Academic Awards 2022

These awards are intended for children of FAWCO or FAUSA members.
Arts Award $4000, sponsored in part by the family and friends in memory of Jessie Rodell, former President of the AWC of The Hague
For undergraduate or graduate study in the history, theory and/or practice of the performing arts, visual arts, film and media arts, architecture or graphic arts.
Sciences Award $4000, sponsored in part by AIWC Genoa and the Bacigalupo Family, in memory of Dr. Frieda Bacigalupo Natali
For undergraduate or graduate study of the scientific subjects biology, chemistry and physics, as well as mathematics and medicine.
Humanities Awards $4000, sponsored in part by AAWE Paris, in memory of Gertrude de Gallaix
For undergraduate or graduate study in fields including, but not limited to, education, law, social studies, history and languages.
The Foundation Award $5000, celebrating 50 years of the Education Awards, sponsored by 1993 EA recipient Sami Bitar
For undergraduate or graduate study of engineering, environmental studies, computer science, economics or business administration.
Vocational Award $4000
For an individual enrolled in a training program or a course of study at a trade school, either of which will conclude with a vocational certification.
Dual Cultural Award 2022

This award is intended for children and grandchildren of FAWCO and FAUSA members.
Dual Cultural Award - $3000
Sponsored in part by the AWC Bern, Donna Erismann in memory of Susanne Erismann
To be used to attend a semester of American high school or an academic or structured educational summer program in the United States.
Member Awards 2022

These awards, for FAWCO and FAUSA members, recognize the diverse lives of our members, their achievements and their neverending quest for knowledge and self-improvement
Shirley Kearney AWC Basel University Study Degree Award - $4000
For continuing or resuming studies in an undergraduate or graduate level university degree program.
FAUSA Skills Enhancement Award - $4000

This award is for acquiring new skills or enhancing already existing ones. This will allow a FAWCO or FAUSA member to become more capable, competent and confident by acquiring the skills to improve performance in any given field.
Continuing Education Award - $4000

Sponsored by Mary Stewart Burgher of the AWC Denmark, in memory of Pauline "Pete" Arnold Schweppe
For a FAWCO, FAUSA or FAWCO Individual member to further their education at university or an equivalent level through courses, workshops, and certificate programs. Subjects can encompass all areas of interest—inter alia, journalism, writing, the arts, and philanthropy—as well as science, technology, engineering, mathematics (STEM) and medicine.