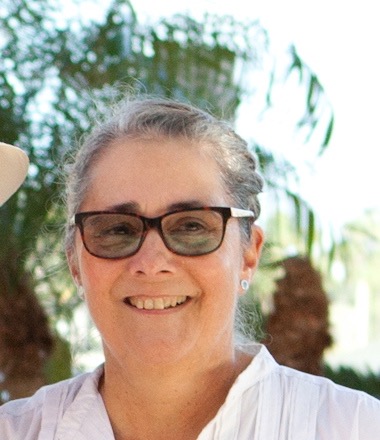 Development Grant Administrator, Nan de Laubadére, AAWE Paris, FAUSA
Nan de Laubadère, from Toledo, Ohio, earned a B.A. in art history from the University of Wisconsin, Madison, and completed a year of graduate studies at the University of Chicago. She then went to Florence, Italy, where she spent two years working at the Palazzo Pitti and teaching English. After moving back to the States for a short period, she worked at the St. Louis Art Museum. She came to Paris in 1980 and continued art-related work with a brief stint in the catalog department at the Louvre. That ended when she met her French husband while vacationing in Spain. They have three children, all now pursuing career and studies in the U.S. Nan enjoys reading, golf, travel, crafting and patchwork quilting.
She has been very active in her club, AAWE Paris, holding various board positions, President among them. Nan caught the famous FAWCO Fever at the Washington, D.C. 2000 conference and has been feverish ever since!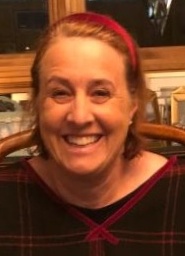 Education Awards Administrator, Shelly Schoeneshoefer - AWC Hamburg

Shelly Schoeneshoefer was born in Evergreen, Colorado and has a double degree from the University of Colorado. She attended the Cleveland Art Institute in their program abroad in southern France for one year. Later she met her German husband in Tibet in 1996 and has lived the last 23 years in Hamburg, Germany. She has been very active in the AWCH these past years, holding many different positions. Due to the nature of her husband's work, she has travelled to many third world countries and has been involved in several projects helping hard to reach local communities. For the past four years, she has been working on selection committees for the FAWCO Foundation Education Awards program and has decisively chosen to take on a bigger role in the Foundation by being the EA Administrator. She is looking forward to meeting many new faces and making friends in FAWCO.
Target Project 5 Fundraising Coordinator, Lauren Lindheimer - AWC Amsterdam
Lauren is originally from Boston, MA and earned her BS in Marketing and Business Management from Boston University. Lauren and her family (husband, two adult daughters, and two cats) lived in Seattle, WA for 15 years and also spent three years living in Beijing. As a result of the unsettling times of COVID-19!), Lauren and her husband decided to seize an opportunity to move to Amsterdam and have another expat adventure. Lauren has worked in marketing for the software and food industries, had a color-consulting business, started a non-profit raising funds for the Sichuan Earthquake victims, and managed a boutique law firm specializing in low-income housing in Seattle. In her free time, Lauren loves to go for long walks, cook, paint, and travel. Her superpower is "getting things done;" and she is looking forward to being the Target Fundraising Coordinator for Target Project 5 (TP5) and getting involved with The FAWCO Foundation and the important work the organization does.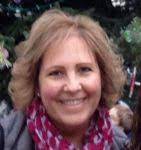 Silent Auction Coordinator, Carol-Lyn Mckelvey - FAUSA
Carol-Lyn caught FAWCO Fever while living in Cologne, Germany, from 2013 - 2017. An educator for over 30 years, she left her life as a middle school principal and pivoted to the expat life with the help of the AIWC Cologne and the amazing women therein. While in Cologne, she was co-chair of the AIWCC Social Committee with Janet Davis, assumed the role of FAWCO Education Team co-chair and became involved with the Foundation via the Silent Auction in Frankfort. Carol-Lyn, with husband Steve, repatriated to the US in 2017, rejoining their daughters, Laura (Chicago) and Kristen (Detroit). She has coordinated the Silent Auction since 2018, shepherding it through on-site, paper bidding to the current age of virtual auctions. Carol-Lyn, now a member of FAUSA, lives in metro Detroit, where she works as an educational consultant.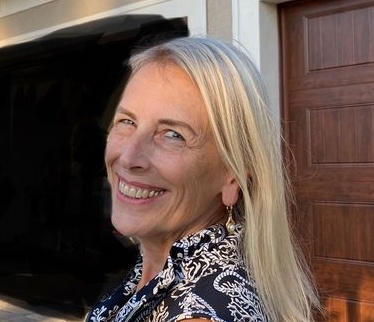 Counselor Liaison, Suzanne Wheeler - AAWE Paris, FAUSA
Suzanne has lived the expat life ever since she graduated from university and traveled the world in her capacity as an Air Force Officer. She has many years of experience within FAWCO and The Foundation having served on numerous committees and as FAWCO Rep, The FAWCO Foundation Secretary, Education Awards Administrator, VP Fundraising and as President (2017-2019). She now resides Stateside and is continuing her association as a member of FAUSA and as Counselor Liaison for The Foundation.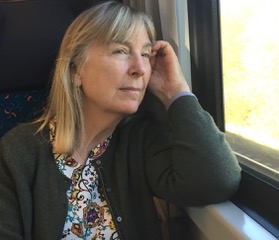 Archives Team, Patti Meek - AWC Dublin
A native Californian, Patti graduated from the University of California, Davis in 1977 with a BS in Environmental Design. She met her Irish husband in San Francisco and their two sons were born in Berkeley. In 1997, when the boys were small, they moved "back" to Dublin where they have settled happily. Patti is a member of AWC Dublin and has held a variety of positions on the Executive Board including co-chair of the 2012 FAWCO Conference Committee. She served as Secretary to the FAWCO Board from 2013-2015 and was then elected President of The FAWCO Foundation in 2015, serving for one term. After serving the following term as Parliamentarian for The Foundation, she had a brief retirement, active only as a Foundation Counselor and member of the Archive Team. Refreshed and revived, Patti is delighted to have been appointed as Parliamentarian to the FAWCO Board of 2021-23 and as The Foundation's Archivist.
Archives Team, Margaret Hilditch - Munich IWC

Born in N Ireland, Margaret grew up on a farm but her mind was set on teaching as a career. She graduated from Queen's University, Belfast, with a B.Ed. degree with Commendation specialising in Music and Mathematics, An additional piano teaching qualification from Trinity Music College, London, equipped Margaret to pursue her dream as she accompanied her soulmate, military pilot and test pilot on numerous tours in the UK, a year in Maryland, and a total of 16 years in Germany. Her desire to learn German became a reality. With the opportunities to give piano lessons privately, teach and tutor IB students in the Bavarian International School alongside participating in the Munich International Women's Club, Margaret has felt fulfilled and humbled to work with so many nationalities.
A people person, Margaret has always been keen to meet new people, wherever home turned out to be. During her second move to Munich, she joined the Munich International Women's Club in 2003. As President of the club, 2006-2009, she was invited to attend the FAWCO Conference in Vilnius, in March 2009. FAWCO fever hit and she was smitten with the global impact of clubs working together. Munich became a member of FAWCO. In 2012, Margaret was invited to join The FAWCO Foundation as secretary to the Board. She served until 2015 and has been proactive ever since, helping to digitise the legal and historical records required for TFF archives. She has attended most FAWCO bi-annual conferences ever since. " Staying Connected with my FAWCO friends has been very important to me."
Archives Team, Barbara Bühling - AIWC Düsseldorf

Archives Team, Janet Davis (ex officio) - AIWC Cologne