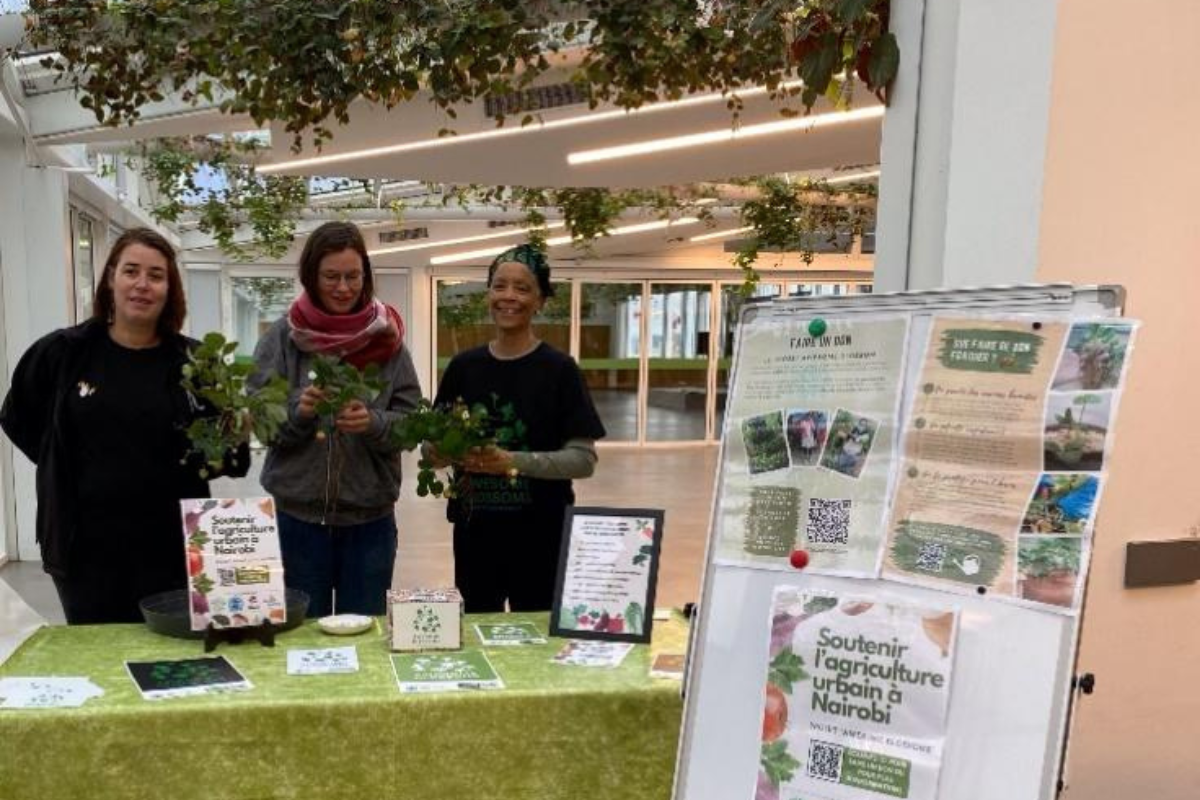 What does one do with approximately10,000 strawberry plants at the end of the growing season?
On Saturday, 28 October 2023, Nu-Paris, an urban farm located on a rooftop in Paris, chose to organize a giveaway--FREE strawberry plants (just the chance to try one's hand at overwintering a strawberry plant) while encouraging its supporters to donate to a "worthy cause" echoing its activity, an urban farm in Nairobi: our TP 5— "Awesome Blossoms".
This all came about because I took a tour of Nu-Paris this summer, liked their vibe, exchanged ideas, joined their distribution list-- and they circled back to me with this generous proposition. AAWE in action!
Table presentation featured: postcards (VERY popular; only used French version), A3 posters in French on the board with QR code to FAWCO Foundation page and/or AAWE donation page, a few color photocopies of AAWE designs, a donation box and Awesome Blossoms buttons.
Attendance: A light flow of mainly Nu-Paris adherents, despite chilly weather and the Toussaint school vacation holiday. Interest in the project IS there.
Outreach: AAWE SM blasts, Instagram, Facebook… plus Nu distribution list & SM. The strawberry pick-up for Nu members continues thru 2 Nov. One French language poster explaining the project and several postcards left on site. Therefore, any additional donations will be made via QR code.
As listed on the translated version of the FAWCO Foundation info sheet: every euro counts!
via Sheila Doucet (AAWE, FAWCO Environment Team Co-Chair)