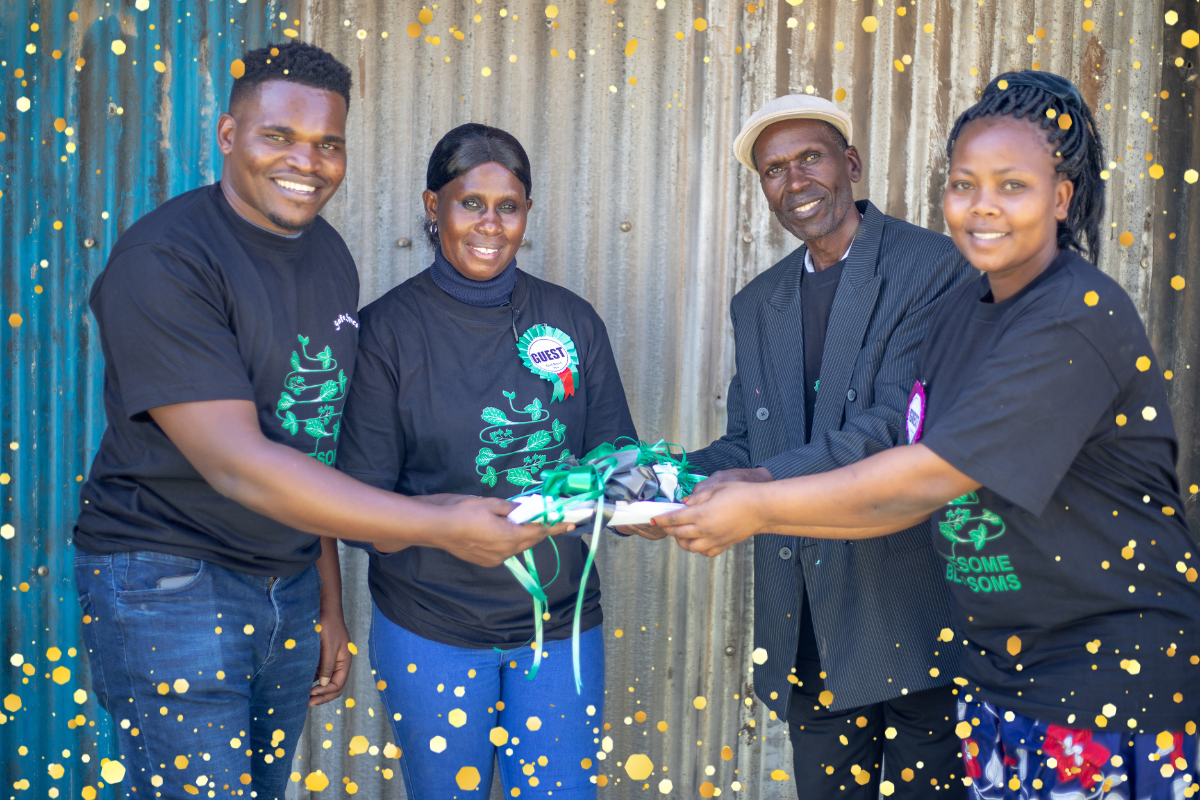 As the holiday season approaches, it's the perfect time to come together and make a difference in the lives of others. Our 2023-2025 Target Project, AWESOME BLOSSOMS by Safe Spaces in Nairobi, Kenya has taken off with a bang!
Empowering Women, Nourishing Communities
Awesome Blossoms is more than just a farming project; it's a beacon of hope for women in the Mathare slums of Nairobi. This initiative aims to educate and train women in hydroponic farming, providing them with essential skills and financial literacy. What's remarkable is that these farms are located at select primary schools, benefiting not only the women but also the school children and the larger community.
The project currently serves 75 women who are learning sustainable farming methods while nurturing the next generation with good nutrition from the healthy produce they cultivate. It's a win-win situation for everyone involved, and it's all about empowerment, education, and sustainable change.
How Can You Help?
This holiday season, you have a unique opportunity to make a meaningful impact on the lives of these women and their communities. We've created lovely virtual and paper ornaments that your club can use to raise money for Awesome Blossoms. These ornaments can be given as a thoughtful gesture instead of traditional gifts, or you can offer them to club members when they make a donation.
Every donation, no matter the size, plays a crucial role in supporting the women of Awesome Blossoms. Here's a glimpse of what your generous contributions can provide:
$1 buys seeds
$2 buys pumice
$8 buys red soil
$25 buys a knapsack sprayer
$25 buys shade netting
$36 buys a vertical/crate garden
$40 buys protective farm gear
$115 buys a farm tool set
$360 buys water pipes
$400 buys a water tank
Ornaments That Make a Difference
To make your donation even more special, we've prepared a selection of "ornaments" that you can choose from. These ornaments can be given as heartfelt gifts, added to your club's giving tree, or shared in any way your club desires. They not only symbolize the spirit of giving but also represent a brighter future for the women of Awesome Blossoms.
The holidays are a time for joy, generosity, and making a positive impact. Join us in supporting this incredible project, and together, let's help Awesome Blossoms bloom and thrive. Your donation can truly make a world of difference.