Congratulations to all the recipients of the 2023 FAWCO Foundation Educatin Awards!
ACADEMIC STUDIES AWARDS (For Children of FAWCO and FAUSA members)
Arts Award $4000, sponsored in part by the family and friends in memory of Jessie Rodell, former President of AWC The Hague, and her son, Quinn Rodell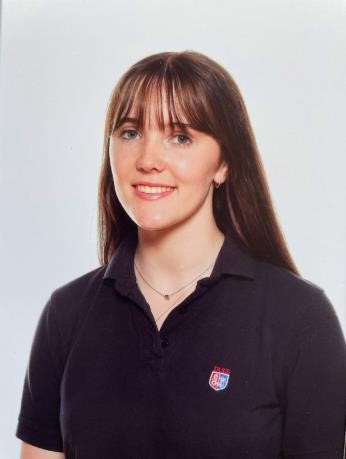 Recipient – Ella Moolman
Ella's intentions are to train for three years at a conservatoire with a BA in acting. Studying at a conservatoire fives her industry connections such as agents and fellow rising actors. She has always been drawn to live theater and films, and loves the different cultures she can learn about through storytelling; something that growing up in multicultural South Africa has taught her. She also will gain skills in stage, screen and audio work. Her mother is Jessica Holmes of AW Berkshire Surrey International Women's Club.
Humanities Award $4000, sponsored in part by AAWE Paris, in memory of Gertrude de Gallaix
Recipient – Tyler Hadley
Tyler has found that social work as an occupation suits him. He has always been keen on volunteer work and activism especially for those who are unable to be active themselves. He plans to attend the University of Brighton and will study sociology, psychology, law and criminology. He will also have a 170 days of placement in a social work setting to have hands on experience in practical learning. His mother is Deborah Hadley of AIWC Düsseldorf.
Sciences Award $4000, sponsored in part by AIWC Genoa and the Bacigalupo family,in memory of Dr. Frieda Bacigalupo Natali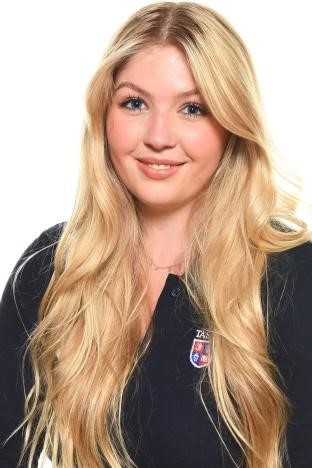 Recipient – Lauren McLeod
Lauren realized her passion to work as a nurse years ago and will start a four-year Bachelor of Science Nursing degree. She loves Biology and medical sciences and is fascinated by how complex people are - physically, emotionally and psychologically. As a future nurse, she wants to learn how she can use her frontline position in nursing to specifically help improve healthcare service for women and children. Her mother is Tracy Pitcher of AW Berkshire Surrey International Women's Club.
Non-University Technical Training Award $4000, Sponsored by The FAWCO Foundation
Recipient - Thomas Modrall Sperling
Thomas' field of study is carpentry and furniture making since he enjoys working with wood due to its beauty and versatility. His proposed course of study is entrepreneurial furniture making at HMC Rotterdam that teaches practical carpentry, carpentry-related business skills and offers state-of-the-art machinery. He'll concentrate in renovating homes and creating specialized furniture and will volunteer again in (amateur) theater. His mother is Johanna Sperling of AWC Antwerp.
Dual Cultural Award $3000, sponsored in part by AWC Bern and Donna Erismann in memory of Susanne Erismann
Recipient – Ciara Hadley
Ciara will partake in the Chicago based NSLC Medicine & healthcare program that discusses current ethical dilemmas in medicine and equips students with practical skills critical to healthcare. She hopes to prepare herself for a career in medicine through this program, ultimately gaining a true understanding of the responsibility and maturity required to become a conscientious and compassionate doctor. Her mother is Deborah Hadley of AIWC Düsseldorf.
MEMBER AWARDS
Shirley Kearney AWC Basel University Degree Award $4000
Recipient - Carmen Stepek
Carmen's multidisciplinary PhD project is generating and analyzing data at the forefront of the Parkinson's research field. Her research will provide unprecedented insight into molecular ad metabolic pathogenesis in PD, identify and validate novel mechanisms contributing to differential vulnerability and disease progression, and elucidate new therapeutic targets. Her work combines innovative high-performance computational analysis with wet-lab experimentation and provides the experience she needs to excel as a researcher in systems medicine. She is a member of AWC Dublin.
FAUSA Skills Enhancement Award $4000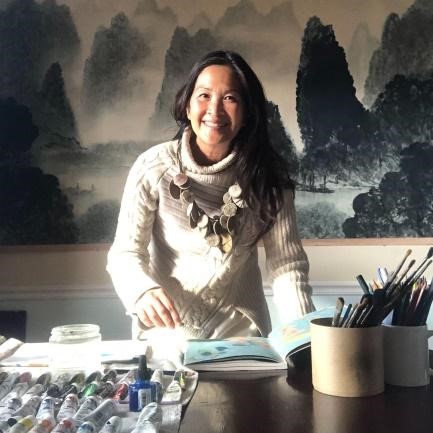 Recipient – Doan-Trang (Suzy) Nguyen
Suzy will complete her first children's book by the end of 2023 for publication for the 50th anniversary of the fall of Vietnam in 20255. She intends to write and illustrate the story of her childhood Vietnam by capturing images of exotic lands, unfamiliar cultures and her people. She will attend a retreat from Jennifer Orkin Lewis whose works are seen in the New Yorker. Jennifer Orkin Lewis teaches techniques of gouache ad how to use one's surroundings as inspirational starting points, an important technique for recreating scenes from Suzy's childhood. She is a member of AWC Berlin.
The FAWCO Foundation Skills Enhancement Award $4000
Sponsored in part by Carol McEowen from AWC Bern, recipient of the 2012 FAUSA Skills Enhancement Award
Recipient – Brooke Peterson
Brooke will attend the Master in International Management course at the Solvay Brussels School of Economics & management. the course is taught by renowned experts, with a focus on global non-profit organizations. This three-day module course on leadership will continue once a month with modules in Strategy & change Management, Stragetic Marketing & Communications, Project Management, Finance and ends with a module in Governance and Sustainability. Brooke will write a paper that will focus on a topic that will support FAWCO. She is a member of AWC Brussels.
Continuing Education Award $4000, sponsored by Mary Stewart Burgher of the AWC Denmark, in memory of Pauline "Pete" Arnold Schweppe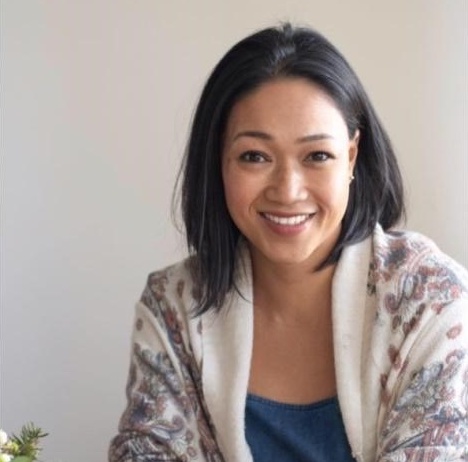 Recipient – Amparo Basa Heiman
Amparo is excited by the first university to have an MBA program in Hospitality Management Ecole Hotelièr, Lausanne. the program is taught by leading industry professionals from all over the world. She will travel for on-campus modules to complete projects with international students and will obtain a prestigious education that opens doors within the industry and have a voice to make innovative decisions. She is a member of AWC Oslo.