Book a Cruise to Donate to FF
Book your cruise to Alaska or Japan through www.vacanzeperbebe.com and TFF receives €40 for every passenger in your party. But you have to hurry as this is a time limited offer!
Deadline is May 31, 2013
3 places remaining for booking for Vancouver + cruise.
Package can be purchased without airfare (use your miles)
Make certain to mention The Foundation when booking.

About Us
The FAWCO Foundation is the philanthropic arm of FAWCO, a network of independent American and international volunteer organizations representing private-sector American citizens overseas. FAWCO consists of over 75 clubs throughout the world.
The Foundation's sole purpose is to aid charitable, educational and scientific programs that are the passion of FAWCO and its member clubs. We are a US non-profit corporation, registered in the State of Missouri as a 501(c)(3) tax exempt organization.
iGive.com/FAWCO
Are you Making a Purchase Online For Graduation or Birthdays?

If You Are, Do it Through iGive!
Do your shopping at www.iGive.com/FAWCO and The Foundation will benefit from every purchase you make! AND THERE IS NO CHARGE TO YOU- it's that simple.

Some Quick Celebration Details:
Shopping more means helping more. Over 900 great stores participate.

No pop ups, ads, toolbars, special search engine, or unwanted emails.

Testimonials available on the iGive facebook page



Click

here to register: http://www.iGive.com/welcome/warmwelcome.cfm?c=54027&m=760552
TARGET PROGRAM MEDALLIONS
The first Target Program has been completed and the results were announced at the FAWCO Conference in March.  The results were stunning-over $162,000 was raised by clubs, their members and friends.  The money raised for the Target project was donated to Tabitha-Wells for Cambodia.
Other clubs raised an additional $27,000 for other water related projects worldwide and FAWCO recognizes those efforts*.


Below are the Diamond, Platinum, Gold and Silver medallions that recognize the clubs contributions. In days past, a club would have received a certificate that was eventually put away in a drawer or folder.  We felt that in the world of virtual clubhouses and online newsletters, these clubs might want to place this medallion on their website, newsletter or stationary.  This will let members and other visitors to the club's website know that these clubs were active in an effort to help the UN reach one of the 2015 Millennium Goals.  We also hope that potential members and sponsors will find this medallion a symbol of the clubs commitment to helping others.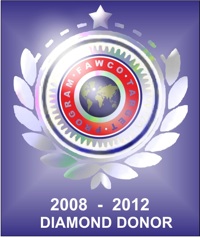 AWG PARIS
AWC LUXEMBOURG
AWC ZURICH
*AIWC Cologne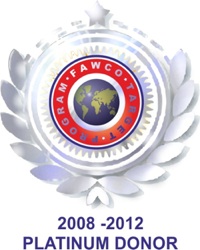 FAUSA
AWA DUBAI
AWC OF THE HAGUE
AIL OF FLORENCE
AWC LONDON
AW OF THE EASTERN PROVINCE
Benvenuto CLUB OF MILAN
AWC OF AMSTERDAM
*AWC Hamburg
*AWC Dusselforf
BWN BARCELONA
IWC TORINO
AWC LEBANON
CHITERNS AWC
AWC PERTH
AWA ROME
AWO MOSCOW
AWC SHANGHAI
AWC BASEL
AWC OSLO
AWA VIENNA
AAWE PARIS
AWG LANGUEDOC ROUSILLION
AWC BOGOTA
AWC LAGOS
*AWC Korea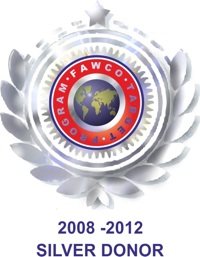 AWA QATAR
AWC CENTRAL SCOTLAND
AWC ANTWERP
AWC BERN
AWC AARHUIS
AIWC GENOA
AW SURREY
AWC BERLIN
AW OF BERKSHIRE
ANTIGUA AND BARBOTA
AWC GOTHENBERG
AIWC CASABLANCA
AAW ABERDEEN
AWC BRUSSELS
AAW ROTTERDAM
AWC DUBLIN
AWC FINLAND
NORTH AMERICAN CONNECTION
AWC MALMO