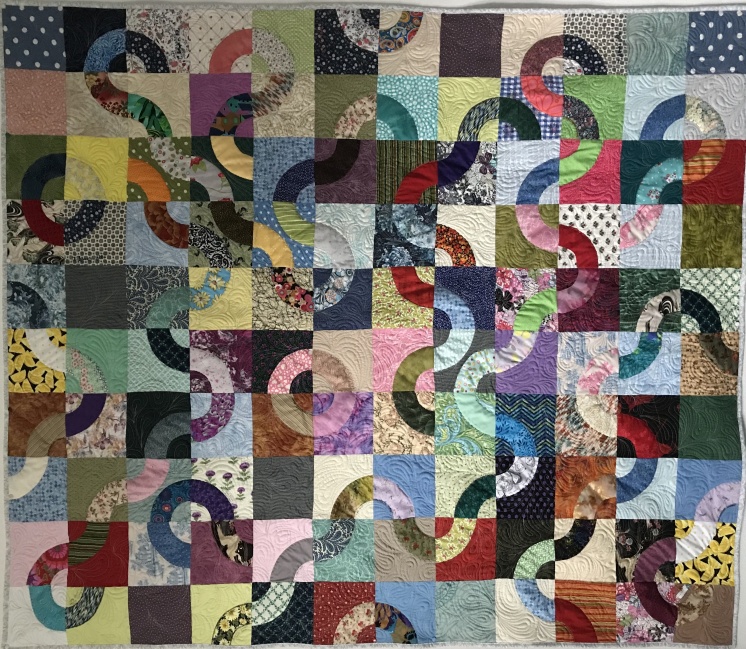 " Common Threads "
Raffle Tickets are now available for the 2021 Friendship Quilt. Take your chance...or many chances...to become the owner of this fabulous quilt designed and quilted by Roberta Z. and sewn by over 30 talented quilt square donors. Ticket purchase via jotform. https://eu.jotform.com/build/203554679009360
• Once you have submitted the jotform, return to www.fawcofoundation.org
• Click WAYS OF GIVING in the upper toolbar.
• In the drop down menu, click HOW TO DONATE
• Click your donation method.
There are a few more steps than if paying in cash at an Annual Meeting, but think of the things you will have learned! The FAWCO Foundation appreciates your patience and generosity in supporting our programs and the people we reach.
The winning ticket will be drawn during the 2021 Virtual Annual Meeting, March 18-22, 2021.