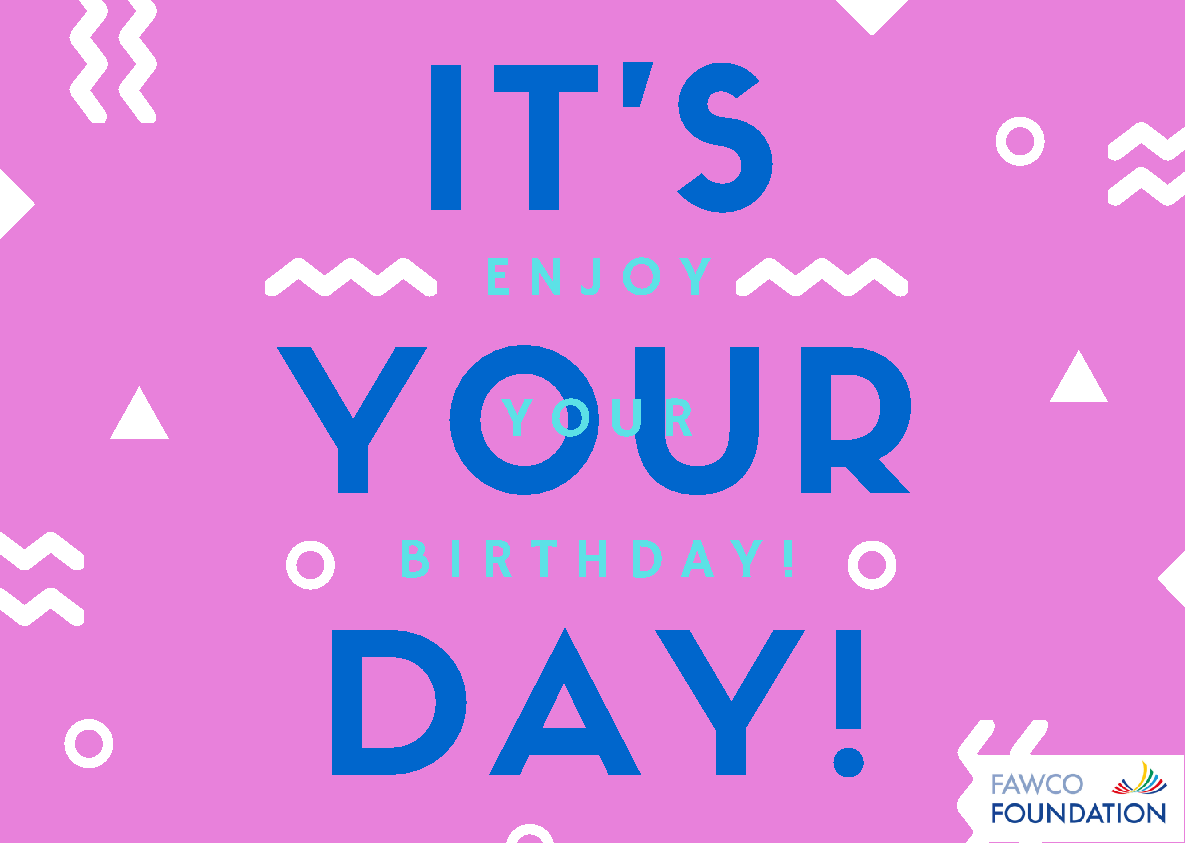 Finding the right gift can be difficult but a TFF Donation Card is an easy way to give by donating to one of The FAWCO Foundation programs or the Target Project in honor of a friend or loved one. It is an excellent way to show that you care!
Here is how it works:
Step One: Make your donation to The Foundation on our Ways of Giving page.
Step Two: Send a message to vpfundraising@fawcofoundation.org, answering all three of the following questions:
1. To whom will the donation card be sent? Cards will be sent electronically unless you request regular mail as well. In that case, a handwritten note will be sent instead.
2. For which of The Foundation's programs is the donation intended?
Development Grants
Education Awards
The Target Project
The Foundation's General Fund
3. Which occasion would you like to celebrate? Please choose from the cards above.
You're done! You can enjoy the double benefit of giving a gift to honor someone special and the satisfaction of a donation to The FAWCO Foundation!
Each card is selected based on the occasion you wish to recognize.