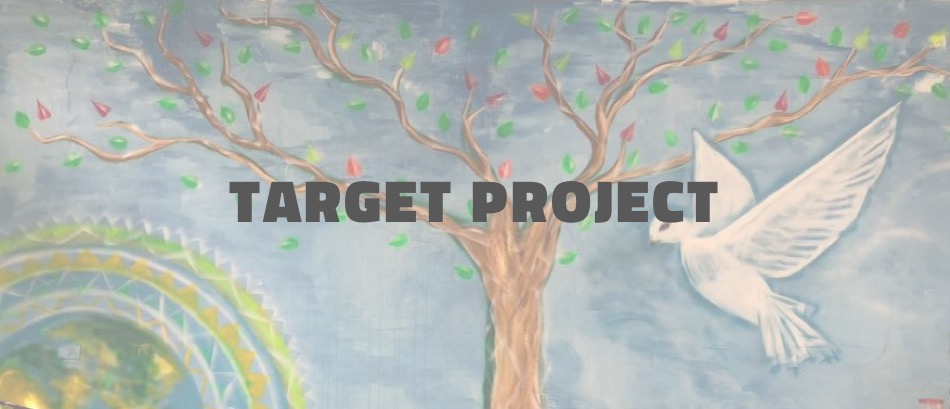 Target Project
The FAWCO Target Project is a sustainable investment by our FAWCO members to empower women and girls.
Our Natural Environment: Empowering Women and Girls to Ensure a Sustainable Future
FAWCO and The FAWCO Foundation launched the 2022–2025 Target Program addressing the environment and the impact on women and girls, at the virtual Interim Meeting on March 5, 2022. This meeting kicked off the Education and Awareness Raising Campaign addressing the Target Issue "Our Natural Environment: Empowering Women and Girls to Ensure a Sustainable Future". Now it's time to begin the process of selecting the next Target Project. We are seeking applications for transformative projects that focus on the environment and improve the lives of women and girls. In general, these projects could tackle the loss of biodiversity, the climate crisis, or waste pollution.

● Some specific examples, but not limited to these, are the preservation of plant or animal species, mitigation of desertification or flooding, promotion of native plants or regenerative agriculture, and reduction of waste in our atmosphere, land, and water.

● Also, consider how a project may improve the lives of women and girls. Polluted water kills 1.8 million people, mostly children; women represent 80% of those displaced by climate disasters, and 700 million suffer from hunger.

● A transformative project for women and girls could elevate their health and well-being, educate and introduce new skills and in the process, reduce inequalities.

The Target Project is an investment in the future of women and girls in harmony with nature. We are raising awareness about the vital role the environment plays in the lives of women and girls, and now we begin the selection process for a new Target Project.
Join us! Visit the FAWCO website to learn more about the Target Program for Environment, sign up for the Target Program Bulletin and follow the Blog: Our Sustainable Future. Together, we can empower women and girls for a sustainable future! Please direct questions to the Target Selection Chair Tharien van Eck at target-application@fawco.org.

2022 Target Program Information Packet • Environment
Fundraising will be done through the Women Backing Women Campaign


In 2009, FAWCO and The FAWCO Foundation announced the Target Program to bring a critical global issue to the attention of FAWCO Clubs, their members and the world. The Target Program offers opportunities for local FAWCO Clubs to make a global difference.
Target Programs:
Follow a three-year cycle of issue awareness and education, project selection, fundraising, project monitoring, review and evaluation.
Demonstrate the power of FAWCO Clubs working together toward a common goal.
Increase knowledge and awareness of global issues affecting women.
Funds raised over the course of the next three years will support the FAWCO Target Environment 2022-2025 Project.