ACADEMIC STUDIES AWARDS (For Children of FAWCO and FAUSA members)
Arts Award $4000, sponsored in part by the family and friends in memory of Jessie Rodell, former President of the AWC of The Hague.
Recipient – Alexandra Sirola
She has always seen life through a lens and been considered a natural storyteller, where she will pursue her passion for filmmaking at the University of British Columbia, Canada. She will focus on theory and hands-on techniques of motion picture production, documentary filmmaking, alternative cinema, screenwriting and producing which underlines her commitment to making a difference through filmmaking, especially as a female in this male-dominated industry. Her mother is Heather Sirola from AWC Finland.
Humanities Award $4000, sponsored in part by AAWE Paris, in memory of Gertrude de Gallaix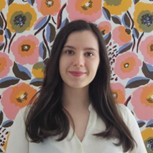 Recipient – Lea Absetz
She is currently working on her master's degree in social anthropology. During the last year of her degree, she will focus on writing her master's thesis, collaboration with Save the Children India which aims to improve children's rights and get children to leave child labor and enroll in schools. She plans to conduct field research near the city of Guntur during the summer of 2022 and spend the following semester analyzing her field notes and writing the thesis. Her mother is Nely Keinänen from AWC Finland
Sciences Award $4000, sponsored in part by AIWC Genoa and the Bacigalupo family,in memory of Dr. Frieda Bacigalupo Natali
Recipient – Hannah Dorn
She had the opportunity to work with the National Hemophilia Foundation which gave her a clear direction that life sciences were her calling. As an intern at Bayer, she was fascinated by their aspiration to change the planet using mathematical models of biological processes. Getting into RWTH Aachen University, a leading school for Biotechnology, she found the perfect interface of engineering and life sciences. She dreams of solving social issues worldwide by contributing to medical and biotechnological progress. She plans to write her bachelor's thesis in America, and then continue on to complete her master's degree and a PhD at the University of Heidelberg. Her mother is Krissy Dorn from AIWC Cologne.
Foundation Award $5000, celebrating 50 years of the Education Awards, sponsored by 1993 EA recipient Sami Bitar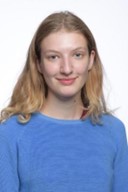 Recipient – Carlotte Barone MacDonald
Through research, she discovered how engineers solve issues by designing innovative systems, using science in a multidisciplinary approach. Science has quickly become the lens through which she sees the world, without losing sight of the humanities, whether they are the social sciences or philosophy that she believes to be essential to the work of a scientist or engineer. She is currently pursuing a bachelor of Mathematics, CS and Physics in France, working towards a master's or engineering degree abroad. She plans to work for an NGO or large entity designing systems such as MIT's "simple solar powered water desalination systems", combining science with social consciousness to have a positive real-world impact. Her mother is Jane MacDonald from AAWE Paris.
Dual Cultural Award $3000
Recipient – Stella Kim
She is planning to attend the Lawrenceville Summer Scholar Program in New Jersey. She plans to take "Crafting the Personal Essay," "Constructing Lewis and Clark" (where she not only learns about the historic expedition, but also crafts things such as a canoe seat), and "Algebra Foundation Practice" preparing her for applications to American boarding schools. She hopes for a course called "Design This: Solving the Problems of the World" in which she will learn all kinds of problem solving ranging from everyday ones to bigger challenges that the world is facing like pollution since the environment is one of her interests. Her mother is Jane Park from AIWC Düsseldorf.
Vocational Award - No Applicants
Member Awards
Continuing Education Award $4000, sponsored by Mary Stewart Burgher of the AWC Denmark, in memory of Pauline "Pete" Arnold Schweppe
Recipient – Anisa Kauls
She is currently working on a Master of Public Health at Stirling University. Working in the Public Health field aims to improve the health of people and their communities which are accomplished through education, research, prevention and promoting healthy lifestyles. As a Public Health practitioner, she will set up community clinics in targeted neighborhoods and enroll trained staff to provide advice and counseling as well as setting up interventions promoting pedometers, walk groups and peer-support groups and partner up with community leaders and community groups who will be ambassadors for physical activity. By obtaining this degree, she will use it to make a big impact on improving the lives of women and children in her community. She is a member of AIWC Düsseldorf.
FAUSA Skills Enhancement Award $4000
Recipient – Brook Viertel
As a licensed psychotherapist, she has both the ethical responsibility and the person passion to continually expand and strengthen her clinical skills. She has found in the past years that many expat women have been challenged to find a qualified therapist offering treatment in English. She is planning to complete a certified training course in trauma therapy through the "Zentrum für Psychotraumatologie-Hamburg" and hopes to complete this comprehensive certification program which includes all aspects of clinical work with traumatized patients by October 2024. She is a member of AWC Hamburg.
Shirley Kearney AWC Basel University Degree Award $4000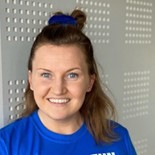 Recipient - Kayleigh Karinen
She is currently working on a master's degree in Linguistic Diversity at the University of Helsinki because she wants to work advocating for linguistic rights, fighting linguistic discrimination, and work in endangered language revitalization. These endeavors are at the heart of human rights. With the help of this grant, she will conduct sociolinguistic field research and write her master's thesis in the Basque Country on the role of sports in Basque language revitalization. She is a member of AWC Finland.