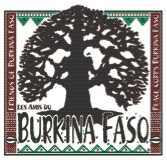 In November 2018, The Foundation received the results for the young women for whom The FAWCO Foundation have funded scholarships in 2015 and 2016:
Kirakoya Zoenabo and Sawadogo Zalissa have completed training in primary school teacher training.
Ouedraogo W Marie T has completed training in primary school teacher training.
Kouyate Fanta has completed her 2nd year of university studies in business communication.
Savadogo Salmata and Bonkoungou Bintu have completed nursing school.
Kindo Nafissatou and Ouedraogo Marie completed their 2nd year of midwifery training.
Ouedraogo Sirini has completed her first 3 years of medical school.
Ouedraogo Mariam de Oumarou has completed midwifery training.
These are amazing young women in terms of their academic achievement in that all but four of the 173 scholarship recipients this project has supported in the past eight years have either graduated from their training programs and are working or are currently in training: 98% success! These include:
20 University educations, including several in medical school and law school
13 Nursing training courses
16 Midwifery training courses
103 Primary school teacher training courses
As a footnote, this year FBF is supporting postsecondary scholarships for 18 young women (3 for university educations and 15 in primary school teacher training) out of approximately 200 who applied for these scholarships. The gap between the number of young women whose access to postsecondary education/training is dependent upon scholarships versus the number of scholarships we are able to provide remains huge.
There is a very brief video of a graduate of this project at https://www.globalgiving.org/projects/post-secondary-education-for-girls-in-burkina-faso/. When she was a scholarship recipient in teacher training, Risnata (and a fellow student) gave up half of her scholarship so that another student who is an orphan and scored slightly lower in scholarship qualifications could receive a scholarship and receive training. The spirit of generosity and camaraderie among scholarship recipients!
A final inspiring note to those of us who advocate for women's education:
Burkina Faso President Roch Marc Christian Kaboré, in his keynote address at the European Development Days, June 5-6, 2018, declared that "Education is the only way to fight against early marriage. Education remains an essential vector for transforming the lives of young girls in all sectors of a nation's life. Even more, it is an effective weapon against all practices that belong to another era. The world cannot afford to leave half of its human potential unused as it seeks to meet the sustainable development goals (SDGs)."
President Kabore's open and candid declarations about the importance of girls' education speak to cultural changes in Burkina and to the growing commitment of government to promote girls' education. Progress, I say!!
Our sincere thanks to FAWCO Foundation for their scholarship support!