The FAWCO Foundation Charms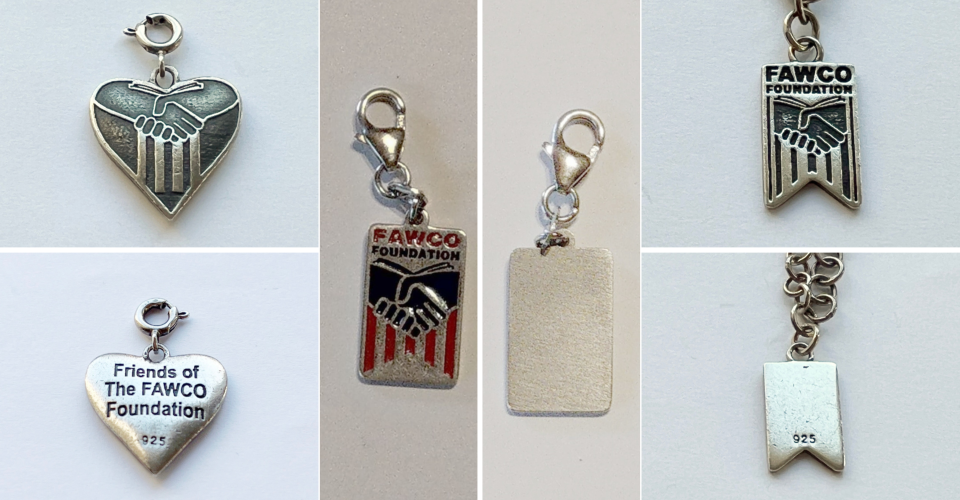 History From Suzanne Wheeler, FAWCO Foundation President 2017-2019.
The Foundation Charm Program is the brainchild of Janet Darrow (VPFundraising 2008-2010) to provide a fun way to fundraise for The Foundation's programs. The idea also envisioned clubs and regions developing their own charms to add to the FAWCO story.
Instead members have personalized their bracelets with charms from their FAWCO adventures such as the hand of Fatima from the souqs in Marrakech, beads from the Jewish quarter in Vilnius, or a bra charm from the Free the Girls project.
Most importantly, the charms serve as a unifying tribute to FAWCO Annual Meetings.
Amount Raised since 2009: $31,696.
Photos were submitted from different sources and therefore appearances may vary.