Regional Meetings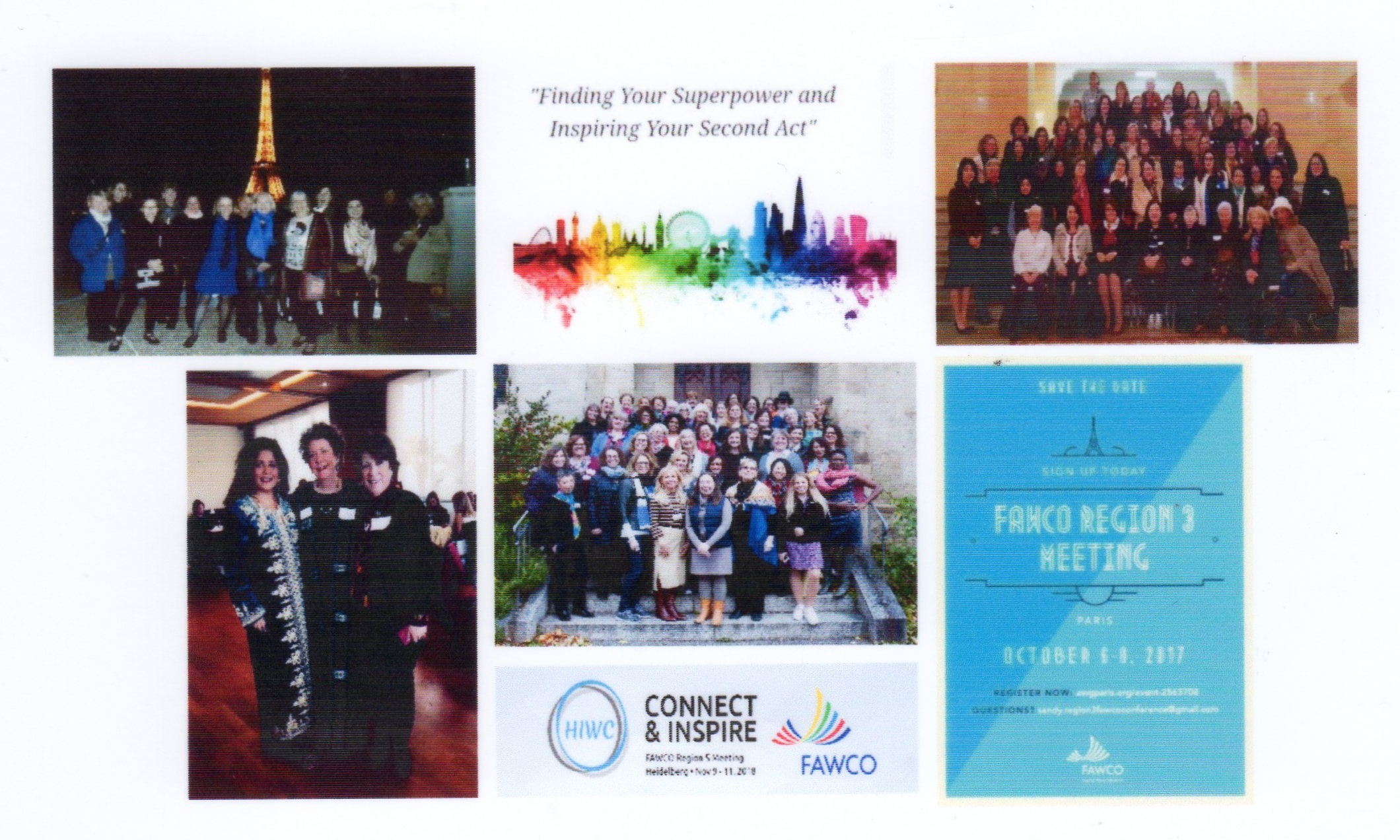 FAWCO is composed of over 60 clubs in 32 countries which are divided up into 11 regions. Each year, many of them host Regional Meetings for their members to meet, network, and get to know more about FAWCO and the FAWCO Foundation as well as visit different cities in their region. They are a great way for your board members and club members to get to network with sister clubs in your region.
An introduction to The FAWCO Foundation and its programs is a standard part of regional meetings. Here you will learn about the Development Grants and Education Awards and how to apply for them as well as the FAWCO Target project, for which The Foundation fundraises.
Annual General Meeting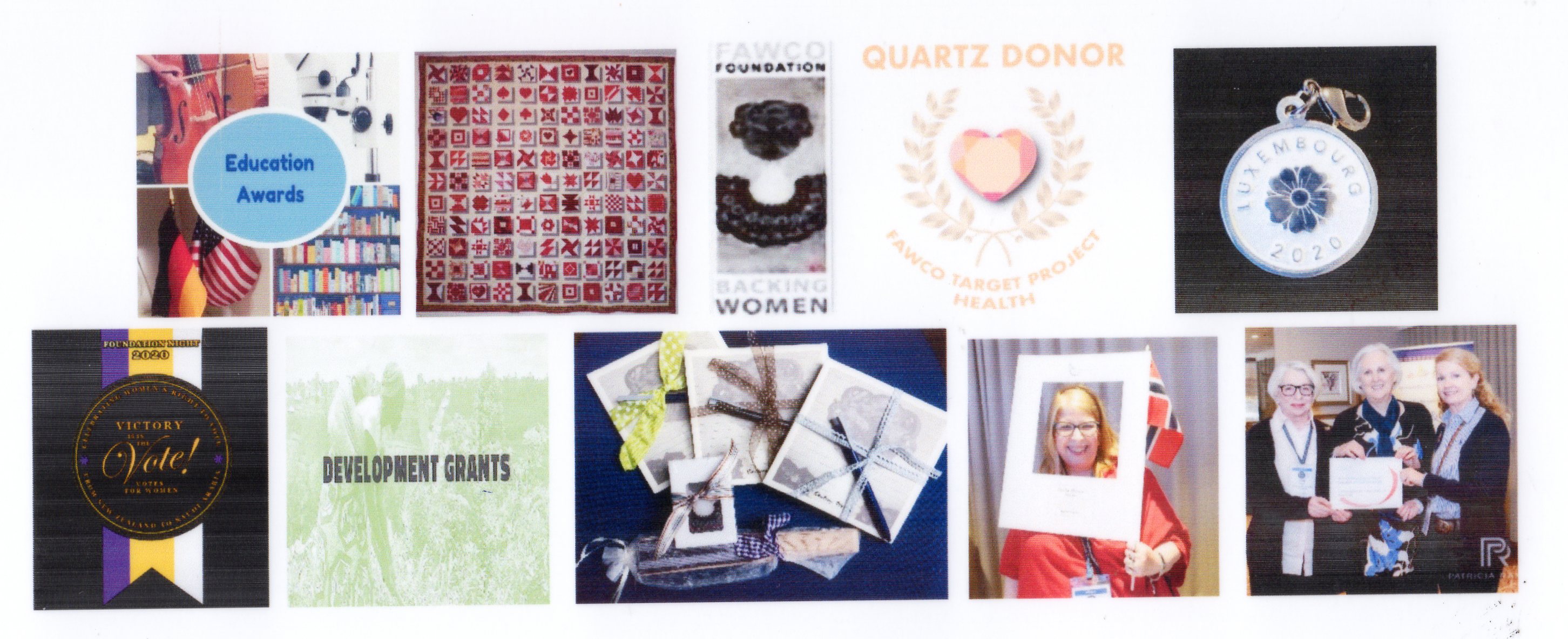 FAWCO holds its Annual General Meeting every year in March in a different city around the world. Representatives from FAWCO member clubs attend to participate in the work of the FAWCO Council and hear updates about FAWCO's UN/NGO, US Issues, and Global Team activities. The FAWCO Foundation announces its Education Award and Development Grant recipients each year and holds its annual fundraising event, Foundation Night.
The Foundation (TFF) supports the philanthropic goals of FAWCO by developing, administering and fundraising for programs that improve the lives of women and children worldwide. The Annual General Meetings provide The Foundation with our primary fundraising opportunities. While the bulk of our fundraising takes place on Foundation Night, we also conduct sales throughout the conference as well as network with clubs and individuals who form our donor and volunteer base.
Foundation Night takes place on the Saturday evening of the Biennial Conference or Interim Meeting and centers around a theme that is chosen in recognition of the host country or an important event and is accompanied by dinner and light entertainment. There is a lively costume competition where conference participants and their guests show of their creativity. Throughout the evening guests have the chance to bid on items in the Silent Auction, bid on travel opportunities and vacation homes with a live auctioneer in the Live Auction, and for $5 / 5€ take their chances on a surprise package in the "Lucky Dip." The High-End raffle winner is also determined with the drawing of the lucky ticket.
Music and dancing round out the evening. It is a very lively event, generosity abounds, and The Foundation's programs benefit. Such an evening is only successful with the help and generosity of all volunteers, conference participants and their guests.