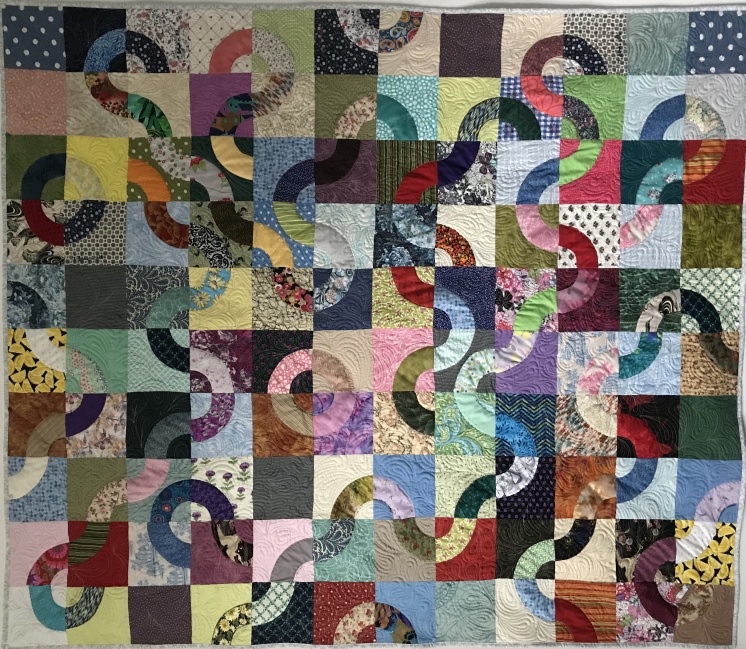 The winner of the 2021 FAWCO Friendship Quilt Raffle via the "Wheel of Names" is:
Melissa Rider of AWC of The Hague!!
The Quilt, designed and quilted by Roberta Zöllner, is made from 120 donated squares from 34 members of 15 FAWCO clubs and FAUSA.
This year's Quilt name "Common Threads" came from Carol Kiely of AWC Dublin in the first ever Quilt naming contest. Congratulations!
This is a huge undertaking and heart felt thank yous go out to Roberta, the Quilt square donors, Carol and Quilt ticket purchasers all over the world,
who helped make $5365 in donations a reality!