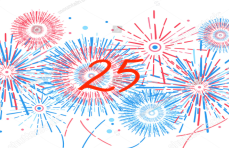 2020 Friendship Quilt
Dear FAWCO Quilters,
Thanks to all of you for another very successful Fun- and Fund-raising quilt project. "Tell Me a Story" raised $4556 for The FAWCO Foundation. It's obvious that lots of people really wanted this quilt. The lucky raffle winner is a serious book lover, so it went to a good home.
The 2020 edition of our quilt will be number 25, in case anniversaries matter. So maybe it's time to make a traditional sampler. Please use red with a white or cream background, 100% cotton fabric. (Since red is notorious for dye runs, try to pre-wash your fabric. Or at least soak a scrap of it to see if it bleeds.)
Go to the Quilter's Cache website (http://www.quilterscache.com/QuiltBlocksGalore.html), where you will find a vast variety of quilt blocks in all techniques for all skill levels. Each design is marked for finished size and level of complexity. Pick any one that appeals to you, that will finish at 6" (6.5" unfinished is the size I want to see). If you can't find what you want on this list, feel free to make any other block you like.
PLEASE:
♦ Send your block to me before 1 October 2019. Contact me at This email address is being protected from spambots. You need JavaScript enabled to view it. for my mailing address.
♦ Don't send registered mail or any similar postal sending for which I have to sign for.
♦ Send me an email when you put your square(s) in the mail. If you are sending someone else's block, tell me her full name and email address.
♦ Tell me the name of the block.
♦ Sign your block with your name and/or the name of your club. Use a permanent archive-quality pen, e.g. Pigma Micron, or embroider if you prefer.
I look forward to receiving your blocks!
Roberta Zöllner