THE FAWCO FOUNDATION'S FINAL 2020 SILENT AUCTION!
As TFF prepares for the last of our 2020 Silent Auctions, intended to replace what we missed at the Interim Meeting last March, we have decided to pivot.
As American entrepreneur Eric Reis said "A pivot is a change in strategy without a change in vision". Like most of us navigating through the pandemic and the times we are living in, TFF has had to pivot yet again. We are not changing our vision, which remains a commitment to fund our Development Grants and Education Awards.
Instead of offering the 3 wonderful, glamourous, amazing items we intended to offer in March, and then in July, and then again inOctober, we have decided to pivot once again and save them for GIVING TUESDAY, December 1, 2020!
The reasons for this latest pivot are threefold:
• FAUSA has their FUNraising Auction on October 3 in which we can all participate!
• There is a US election November 3, 2020 and many are distracted by that event.
• The Open Regional is scheduled for November 6-8, 2020 and we have our fingers crossed that will happen. If it does, one or more of these items may be offered there.
Given those things, we decided to take a deep breath, and wait until Giving Tuesday.
Save your money as you may have the opportunity to bid on the 3 top end items, 2 of which are one of a kind, that we have kept safe since March!
Just a reminder for what will be up for auction: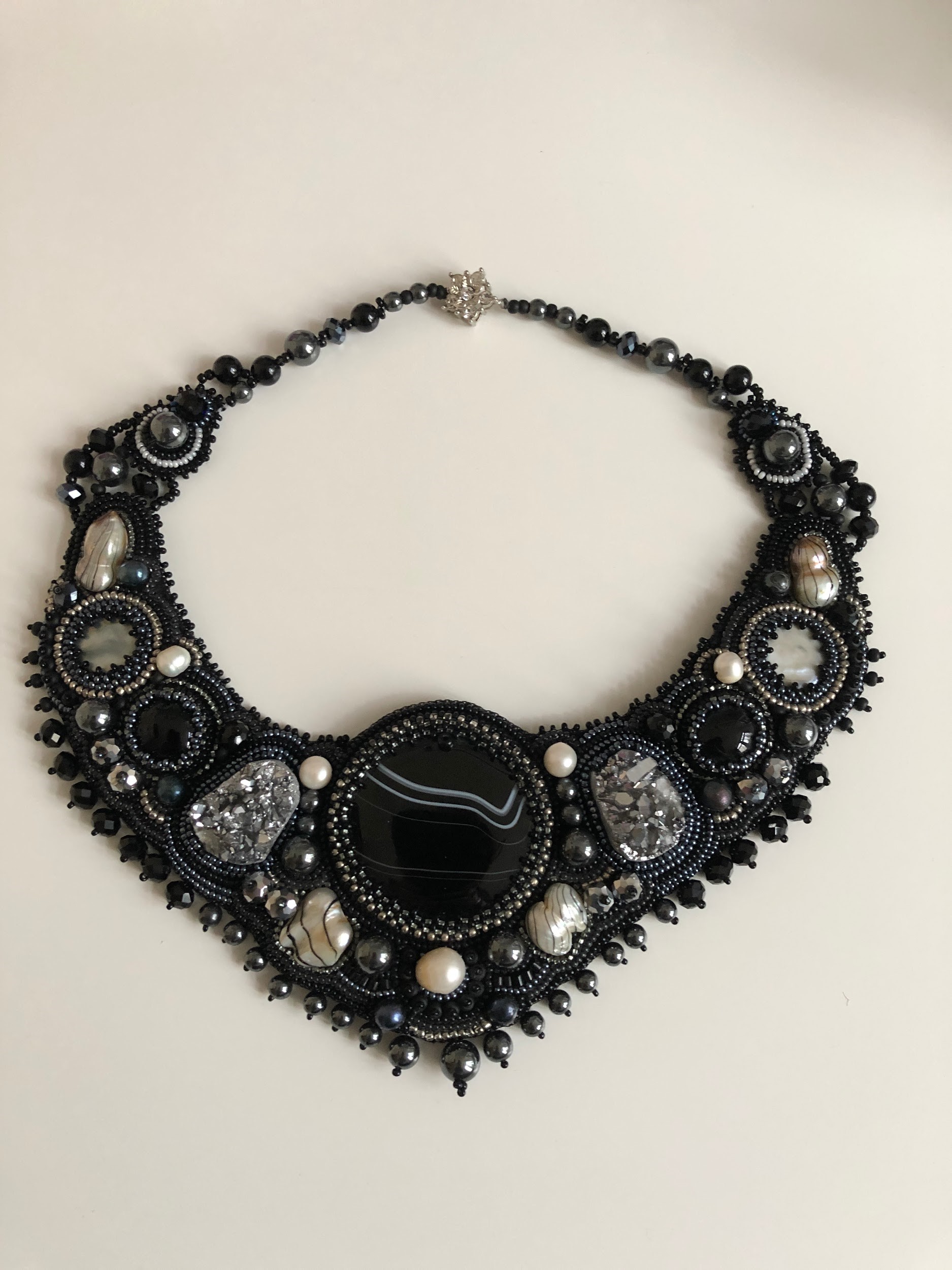 Handcrafted necklace by Russian Artist, Clothing & Jewelry Designer Lada Azarh Leather
embroidered with Czech beads, black agate, hematite, mother of pearl, pearl and
tinted agate crystals. Valued at: $500. Donated by Michele Kuhlen, AWO Moscow.
Step out in Style with this Gorgeous MCM Purse,
well known as a luxury fashion accessory and seen on the arms of celebrities.
Valued at 600€. Donated by Suzanne Wheeler
A Spanish cape made by Capas Seseña, the famous Spanish cape makers,
a family-owned business for over 115 years: perfecting an icon of elegance
and modernity. Valued at 300€