2019 FAWCO Conference - Foundation Night Results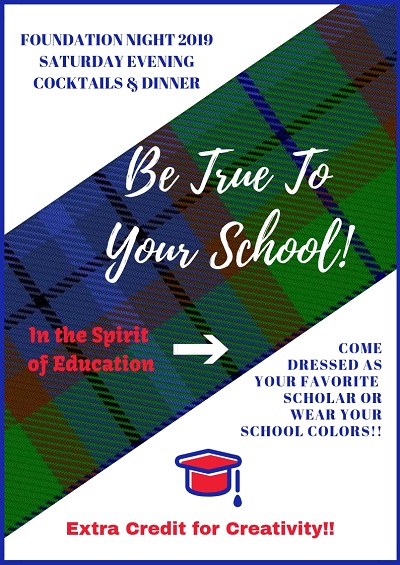 Special thanks to all of you who gave so much of your time and talent in contribution to Foundation Night. This year's festivities focused on the theme of Be True To Your School. Just about everyone wore t-shirts, sweatshirts and uniforms reflecting their alma mater. The evening included a costume contest, class photos, school fight songs, the Lucky Lunchbags and, of course, both the Silent Auction and the Live Auction. Thanks to Aurora Silvestri, Carol-Lyn McKelvey, Julie Meyerson for their hard work.
Raffle ticket sales were brisk throughout the conference for both the spectacular "Tell Me A Story" Friendship Quilt and the Class-y Combo: a stunning Hermes Scarf and Backing Women Bag. Additionally, a lovely selection of Backing Women merchandise was available for purchase. All Backing Women proceeds went directly to the Target Project: Hope Beyond Displacement.
The fundraising figures for Foundation Night and all other weekend sales have not been finalized, however, the number revealed on Sunday afternoon was a very impressive $34,000. Additionally, the campaign-ending figures for our "Build the Bookstack" for the Target Project show that, to date, our clubs and individual members have raised an incredible $190,000 for Hope Beyond Displacement. Everyone should be so proud of the fundraising efforts to date.
Sunday afternoon the very deserving 2019 recipients of the Education Awards and Development Grants were announced. An enthusiastic congratulations to all the recipients!