We are very pleased to offer this year's beautiful charms - on sale, beginning at the Interim Meeting in The Hague!

The IM Charm
A silver wooden shoe is the perfect way to commemorate this year's Interim Meeting in the Netherlands! There are two charms available in the form of a Klomp; one is flat while the other is 3D.
The charms will be available for purchase at the IM in The Hague. Proceeds from the sale of the IM charms will go to support the Programs of The FAWCO Foundation.
The Target Charm
What better way to represent the Target program on Education than with a book! This charm, in the shape of a book, comes with a shiny or brushed finish. Engraved on the front of the book is the word "HOPE" in English; on the back is the same word in Arabic. It is the perfect tie-in to our Target project: Hope Beyond Displacement.
The charm will be available at the Backing Women table at the IM and following that, through the Backing Women Boutique. Proceeds from the sale of the Target charms will go to support the Target Project.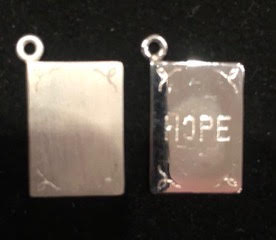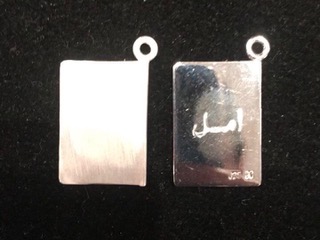 Unable to attend the conference in The Hague but still wish to purchase a charm? Please contact our VP Fundraising for purchase options.