CHESHIRE CAT SILENT AUCTION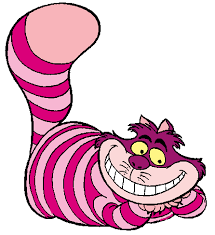 Come join us at the Silent Auction on Foundation Night
Silent Auction Donation Requests
We encourage and welcome donations from clubs and individuals for our annual Foundation Night Fundraisng events:
The Cheshire Cat Silent Auction - These donations generally range from fashion articles such as jewelry, handbags and scarves to household items such as pottery, crafts and wine to ...? They can be new or gently-used, handmade or store-bought. The test is whether the item will cause someone to Grin and Buy it!
AND
Tweedledum Tweedledee Tweedle Dip - (Alice's version of our traditional Lucky Dip). We are looking for small, whimsical items ranging in price from $4 to $10 which are fun and will incite guests to pay $5 to take another Tweedle Dip!
Click Here to obtain a Silent Auction Item Registration Form. Please follow these instructions:
Open link above
Click File
Click Download As and then Word Document
When it opens in Word, click Enable Editing
Fill out form
Save and email to:
We strongly encourage you to pre-register your items, however, you may also bring them with you to The Hague and register them at the IM. All items can be dropped off at the Silent Auction table, located near the registration desk.