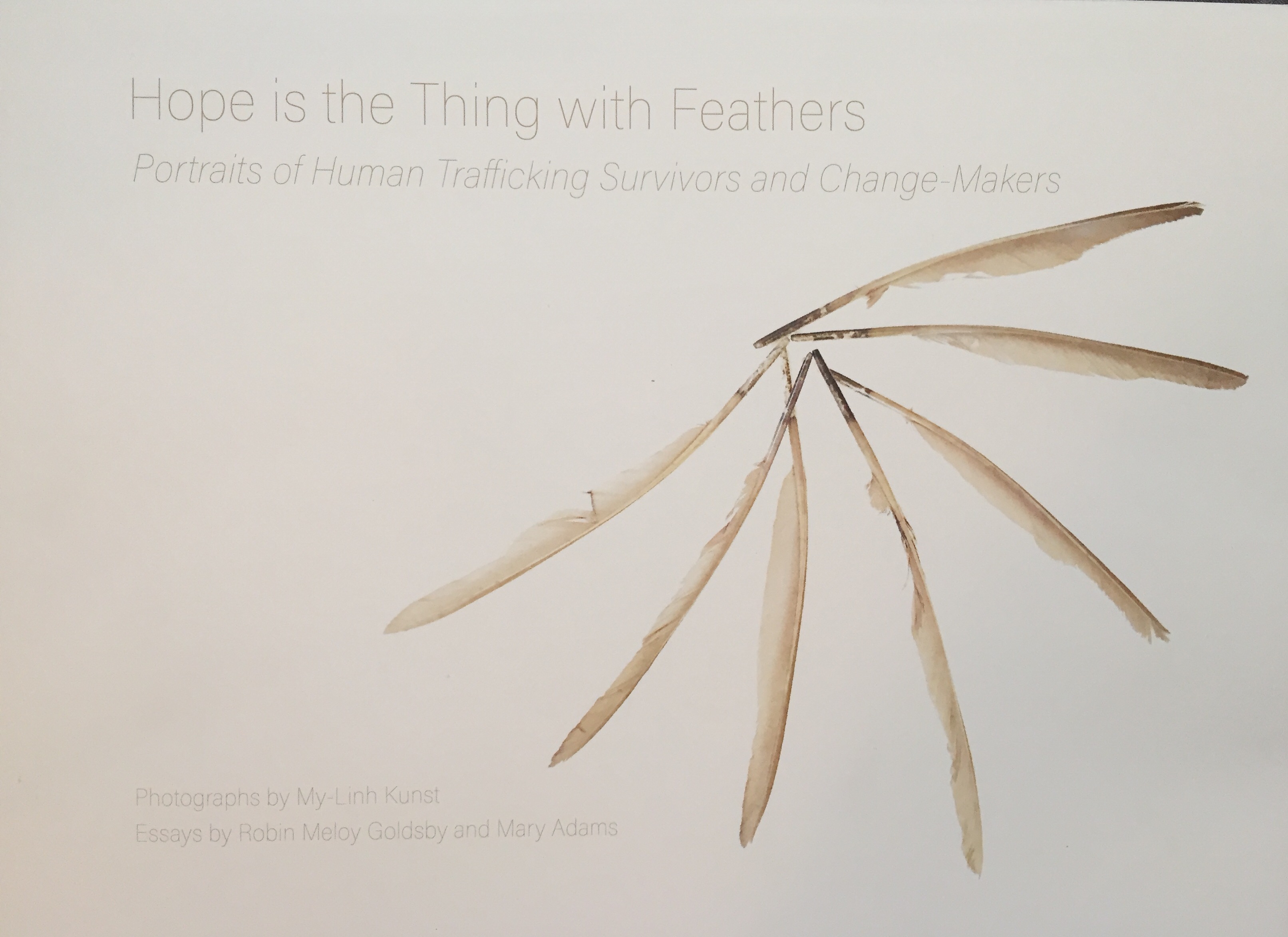 "Hope is the thing with feathers that perches in the soul - and sings the tunes without the words - and never stops at all. - Emily Dickinson
"Hope is the Thing with Feathers: Portraits of Human Trafficking Survivors and Change-Makers" illuminates the reality of women and men who work every day fighting horrific crimes and humanity. With words and images, our FAWCO friends - Berlin-based American photographer My-Linh Kunst, author Robin Meloy Goldsby, and project director Mary Adams - join forces to shed light on the everyday heroes, change-makers and survivors facing extraordinary challenges and the tiny triumphs that give them hope.
This book, inspired by the STAND UP Against Human Trafficking Symposium held in The Hague in October 2016, is available for a $15/€15 donation to The FAWCO Foundation for the Target Project.
To order your copy, please contact the Target Team at