Rep Online Toolkit
Rep Checklist
Take a look at the "Rep Calendar" (above), items will be added as needed.


Go to FAWCO website and update your clubs info for the conference manual

If you are not already signed up for

News You Can Use

, The Foundation e-newsletter, sign up now (bottom of this page).
Share information about the Bern conference with your club.

Get regular Foundation updates, donor recognition and club info on  .

Tell your family and friends to register shop online at iGive for any shopping they do online. The Foundation receives donations from every purchase at no extra charge to you.
News for Your Club's Newsletter

Is your club's newsletter deadline looming?

Use items from News You Can Use on the Resources page
HELP MOVE THE FAWCO FOUNDATION FORWARD.
The FAWCO Foundation would like to thank you in advance for helping us with our direct mail campaign, "HELP US MOVE THE FAWCO FOUNDATION FORWARD".
As mentioned in this month's FAWCO Foundation's "New You Can Use" we hope that you will ask your organization's permission to send the Constant Contact message, "HELP US MOVE THE FAWCO FOUNDATION FORWARD" to your club's mailing list. We hope that you will send it once in November and once in December.
The message will be available to insert in your club's monthly newsletter.
We ask one more thing-you may already be on our mailing lists from previous events and campaigns, so you may get the Constant Contact message more than once. We apologize for this and ask you to PLEASE BE PATIENT. Over the next few months, we hope to streamline our mailing lists to minimize duplication. In the meantime, if you do get it more than once, why not forward it to a friend?
Thanks to all of you for your inspiration. THE FAWCO Foundation continues to support "Your programs and your passions"!
Sincerely,
THE FAWCO Foundation's Direct Mail Campaign Team
Contact VP Programs

Have questions regarding The Foundation's programs? Please contact Nan de Laubadére, our VP Programs
Your Role As A FAWCO Rep
As a FAWCO Representative you are the essential link between your club and FAWCO.  There are tremendous opportunities for you to get involved in various FAWCO Committees.  

The FAWCO Foundation, the philanthropic "heart" of FAWCO, offers FAWCO member clubs the opportunity to benefit from our Programs. The Foundation's two main programs are: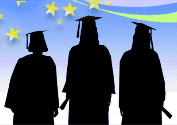 Educational Awards (click here for more information) are for both FAWCO members and their children.  The Development Grant Program offers development grants that can aid and impact a charity or community service organization that is supported by your club. The Foundation supports other programs and projects that evolve through the FAWCO membership. Two current projects are:
Please publicize these projects through your club's newsletters and website (feel free to copy information directly from this site).  Please encourage your members to visit The Foundation's website and join our network on FaceBook

.
Your Projects, Your Passion, Your Foundation
These programs are made possible through the support of donations from FAWCO Member clubs, individual Club members and other "Friends".  Many of the donations that come to The Foundation are the proceeds from fundraisers held by FAWCO Member clubs.  We appreciate the generous efforts on the part of Reps to organize these events on behalf of The Foundation. Club Donations may entitle your club to become a sponsor of an award or development grant. How exciting to see your club's name attached to an issue or program that you support!
How You Can Help The Foundation:

Spread the word! You are the communication link between The FAWCO Foundation and your club members. How can you communicate? By writing monthly articles for your club newsletter or magazine, by contributing articles to your club's website, and by distributing Foundation newsletters and fliers. Have you signed up for News You Can Use (below)? This is important for any rep, president or RC and a great way for your club members to stay connected and informed.



Support The Foundation in its fundraising efforts. Our Development Grants, Education Awards, and Special Programs like the Target Water Project and NEEED Scholarship Program, need you! If you need ideas on how your club can get involved, see our Fun-raising tips page.