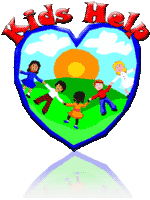 The Kids Help Fund

Kids helping kids - that's the idea behind the Kids Help Fund. Students learn the joy of fundraising and may also earn a letter of recognition for future college applications and possibly receive credit for community service hours by participating in our fundraising project.
The Project offers a variety of choices for fundraising. Funds are collected by organizing an event, by selling individual certificates or by collecting from a specific group and presenting the participants with a single group certificate of recognition. In addition, Ann de Simoni has organized two wonderful "Dream Cruises" to benefit Kids Help.
What is the Kids Help "School Supplies" Project?
The importance of an education for all children cannot be understated. The current Kids Help Project will purchase and arrange for distribution of school supplies to needy children in some of the poorest neighborhoods in Bogotá, Columbia. The Kids Help "School Supplies" Project will focus on the poorest neighborhoods in Colombia, a country located in FAUSA's geographical area of interest. One of the factors that keep children from attending school in Colombia is the requirement that students provide their own school supplies. Far too often the inability of a family to provide the necessary school supplies can lead to rejection of the student by teachers and fellow students, and families may decide to take the child out of school and put him or her to work.
There are two types of basic supply kits; one for kindergarten and first grade students, and another for second through eighth grade students. Each kit is presented in its own canvas carrying bag with the FAUSA Alumnae & The FAWCO Foundation logos on the front.

Distribution of Kids Help "School Supplies"- AWC of Bogotá
FAUSA & The FAWCO Foundation will coordinate with the AWC Bogotá to distribute school supply kits to the needy children of Bogotá. We are confident that the AWC Bogotá Social Services Committee are making certain that your generous donation of school supplies will reach the children in need, helping to build their future "one pencil' at a time. So far 530 backpacks have been distributed. Read our UPDATE about the School Supplies Project in Bogotá, Columbia.
Past Projects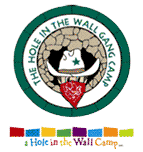 In 2006 and 2007, The FAWCO Foundation Kids Help program worked with Paul Newman's Hole in the Wall Gang Camps for critically ill children and developed "Hole Lotta Fun Boxes." These were rainy day boxes that included games and crafts for every cabin in the Hole in the Wall Gang camps. Parents could purchase a box full of games and toys for each of the cabins at the Hole in the Wall Gang camps throughout the world, on behalf of their child.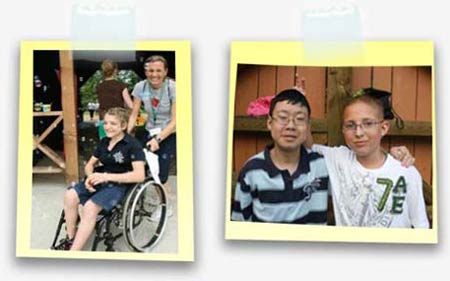 Dream Cruises

In 2006 and 2008, FAWCO club members and guests participated in two Dream Cruises around the Mediterranean, with all proceeds donated to Kids Help. You can read all about them, and view our photo galleries, on the Dream Cruise I and Dream Cruise II pages.