Details

Last Updated on Monday, 10 March 2014 13:50
Our Programs



Your Projects, Your Passion, Your Foundation

Forty five years ago FAWCO President Mary Mag (1965–1969) and her Board established FAWCO's Foundation in 1967; Mary served as the first FAWCO Foundation President until a Board was formed, then again from 1971–1975. Donations were made to relief organizations, and academic scholarships were awarded as early as the 1930's when membership totaled only ten to twelve clubs. Today, forty five years later, The FAWCO Foundation's mission is to put into action the interests of FAWCO in the global community by specifically aiding charitable, scientific and educational programs, and by supporting the rights of women and children throughout the world. FAWCO's philanthropic "heart" is supported by the generous and caring spirit of our members.
"Water Runs Through It", a Development Grant promoting the responsible use of water to provide for the basic needs of a community and "IT for Young Women" an Education Award for the study of information technology, have been added to the list of offerings by The FAWCO Foundation.
The Foundation has restructured the Development Grants (DGs) to align them with FAWCO's four areas of focus: Health, Education, Human Rights and Environment. There will be two Development Grants under each area of focus. Under the Environment focus, The Foundation will offer "A World of Possibilities"-formerly "The Right to Food and Water". This grant will be offered to projects that promote non-water focused environmental sustainability, such as women in agriculture, crop rotation, etc. Also under this category will be the newest DG, "Water Runs Through It," The FAWCO Foundation is pleased to announce that FAUSA will sponsor "A World of Possibilities" and AWC Shanghai will sponsor "Water Runs Though It."


The Grants offered with a focus on Education are "AW Surrey Hope Through Education" and "Pam Dahlgren Educating Africa's Children". The two grants focused on Human Rights are "American Women of the Eastern Province Skills for Life- sponsored in part by AILO Florence"and "Around the Corner, A World Away, sponsored in part by AIWC Genoa in memory of Carol Bordoni". Finally the grants in the Health category are, "AWC The Hague Critical Health Concerns" and "The Coughlan Family Foundation Prevention of Infectious Diseases". All 2014 Development Grants will be $4500.
The FAWCO Foundation's newest academic education award, "IT for Young Women" will recognize a young woman majoring in Information Technology or related fields. The candidate may be working at either the undergraduate or graduate level. Applications are offered to daughters of FAWCO and FAUSA members regardless of nationality. The FAWCO Foundation's reasons for offering this award are twofold:
FAWCO is a network of independent American and international volunteer organizations representing private-sector American citizens overseas. It is a "virtual" organization becoming more and more dependent upon IT to conduct its business.

FAWCO and The FAWCO Foundation are committed to furthering the cause of gender equality and support the IT industry's commitment to promoting women and "breaking the glass ceiling" of IT corporate management.
The IT for Young Women award will be $3,500.
Development Grant (DG)s
Club participation is vital to the Development Grant Program and process; DG proposals reflect the issues and concerns of particular importance to FAWCO member clubs. The FAWCO Foundation encourages clubs to submit up to two DG proposals each year. The recipient in each grant category is determined by vote of FAWCO member clubs. The strength of this program lies in the access to projects known personally by FAWCO members, and many times supported directly by a Member Club. The FAWCO Foundation Development Grant Fund program has awarded $326,000 to 100 charitable projects through 2013. Projects are located in over 30 countries worldwide and 38% of our projects are located in Africa! To learn all about our Development Grants Program, please see our Development Grants page. If you have a question about submitting nominations, please contact The Foundation Development Grant Administrator.
Education Awards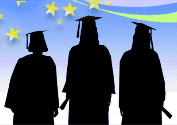 Since 1972, FAWCO has given out $800,000 in academic awards to members and their children. Since 2007, awards have been available for undergraduate and graduate studies in the Arts, Sciences, and Humanities for $3500-5,000 each. The Dual Cultural Award of $1,500 will enable a bi-cultural high school student to become better acquainted with his or her American heritage. The FAWCO and FAUSA member awards are open to members in their quest for knowledge and self-improvement. The university degree program of $5000 is for a member in undergraduate or graduate studies. The Skills Enrichment award of $3000 is to acquire new skills or enhance existing ones. To learn all about Education Awards, and to see this year's available awards, you can see our Education Awards page. If you have a question about submitting applications, please contact The Foundation Awards Program Administrator.
The Target Project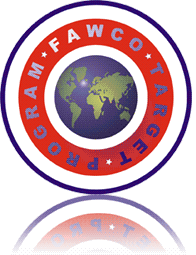 FAWCO and The FAWCO Foundation announced a four-year program to bring a critical global issue to the attention of FAWCO Clubs, their members and to the world. The FAWCO Target Program chosen was water and the project was the Tabitha Project in Cambodia. $162,000 was raised when the project ended early 2013.
The next Target Project will focus on Womens Rights and applications will be sent out in the fall of 2013 with the final project announced at the FAWCO conference in March 2014
NEEEDS SCHOLARSHIP
Since 2010, The FAWCO Foundation has financed the complete education (including living accommodation, books, tuition and transportation) for 15 young women to become teachers or nurses. There are currently five young women in school as a result of FAWCO's NEEED scholarships. In September 2012, one young woman started her last year of nursing training and one started her last year of midwifery training. Through generous donations, three additional young women started their advanced education in 2012; two in nursing school and one in the primary teacher training program.
There are dramatic statistics that compel us to support education and training in these three professions:
1. The literacy rate (those over the age of 15) is only 26%
2. Infant Mortality is a staggering 97.1 per 1000
3. Life expectancy is a mere 56.7 years of age
(Statistics US State Department-Bureau of Foreign Affairs)