Details

Last Updated on Tuesday, 27 October 2015 15:27
Our

Programs



Your Projects, Your Passion, Your Foundation

Forty-seven years ago, FAWCO President Mary Mag (1965–1969) and her Board established FAWCO's Foundation in 1967; Mary served as the first FAWCO Foundation President until a Board was formed, then again from 1971–1975. Donations were made to relief organizations, and academic scholarships were awarded as early as the 1930's when membership totaled only ten to twelve clubs. Today, forty-seven years later, The FAWCO Foundation's mission is to put into action the interests of FAWCO in the global community by specifically aiding charitable, scientific and educational programs, and by supporting the rights of women and children throughout the world. FAWCO's philanthropic "heart" is supported by the generous and caring spirit of our members.
The Foundation has restructured the Development Grants (DGs) to align them with FAWCO's four areas of focus: Health, Education, Human Rights and Environment. There are currently Development Grants under each area of focus.
Under the Environment category in 2016, The Foundation offers "Mother Earth." This grant is available to projects promoting the responsible use of the environment to provide for the basic needs of a family or community.
The Grants offered with a focus on Education are "AW Surrey Hope Through Education" and "Pam Dahlgren Educating Africa's Children."
The three grants focusing on Human Rights are "Breaking the Cycle" sponsored in part by American Women of the Eastern Province and AILO Florence, "FAUSA Displaced Women and Children," and "Safe Haven." These grants will be awarded to projects which provide vocational training, teach practical skills and promote social entrepreneurial initiatives for at-risk/marginalized population groups, and to projects addressing the critical problems of violence, food and shelter, healthcare, education, poverty, advocacy, human trafficking, prostitution, refugees or cultural understanding in a FAWCO member club's host country or the world.
Finally the grants in the Health category are "Critical Health Concerns" sponsored in part by Renuka Matthews, and "The Coughlan Family Foundation Prevention of Infectious Diseases." All 2016 Development Grants are $4,500.
The FAWCO Foundation's newest academic education award, "AWG Paris IT for Young Women," was created to recognize a young woman majoring in Information Technology or related fields. The candidate may be working at either the undergraduate or graduate level. Applications are open to daughters of FAWCO and FAUSA members, regardless of nationality. The FAWCO Foundation's reasons for offering this award are two-fold:
FAWCO is a network of independent American and international volunteer organizations representing private-sector American citizens overseas. It is a "virtual" organization becoming more and more dependent upon IT to conduct its business.
FAWCO and The FAWCO Foundation are committed to furthering the cause of gender equality and supporting the IT industry's commitment to promoting women and "breaking the glass ceiling" of IT corporate management.
The AWG Paris IT Award for Young Women is for $4,000.
Development Grants (DGs)
Club participation is vital to the Development Grant Program and process; DG proposals reflect the issues and concerns of particular importance to FAWCO member clubs. The FAWCO Foundation encourages clubs to submit up to two DG proposals each year. It is necessary that the nominating club has supported the project for at least one year and support for the project must come from more than just one person in the club. The recipient in each grant category is determined by vote of FAWCO member clubs. The strength of this program lies in the access to projects known personally by FAWCO members and supported by a member club.
The FAWCO Foundation Development Grant Fund program has awarded $400,000 to more than 120 charitable projects. Projects are located in over 50 countries worldwide. To learn all about our Development Grants Program, please see our Development Grants page. If you have a question about submitting nominations, please contact The Foundation Development Grant Administrator.
Education Awards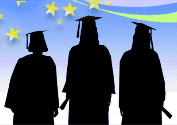 Since 1972, FAWCO has given out over $855,000 in academic awards to members and their children. Since 2007, awards have been available for undergraduate and graduate studies in The Arts, Sciences, and Humanities for $3,500-$5,000 each.
The Dual Cultural Award enables a bi-cultural high school student to become better acquainted with his or her American heritage. The FAWCO and FAUSA Member Awards are open to members in the quest for knowledge and self-improvement. The Award for University Degree Study Programs of $5,000 is for a member in undergraduate or graduate studies. The Skills Enhancement Award is to enable the acquisition of new skills or for the enhancement of existing ones.
To learn all about our Education Awards and to see this year's available awards, please go to our Education Awards page. If you have a question about submitting applications, please contact The Foundation Awards Program Administrator.
The Target Project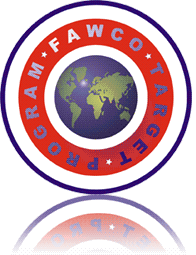 FAWCO and The FAWCO Foundation jointly administer a multi-year program that brings a critical global issue to the attention of FAWCO clubs, their members and to the world. The FAWCO Target Program has previously focused on the areas of health and the environment.
The current Target Project, with the focus on human rights, was chosen at the FAWCO Interim Conference in Brussels, Belgium. FAWCO member clubs voted to select Free The Girls as the beneficiary organization of the FAWCO Target Program.

Free The Girls, a 501(c)(3) headquartered in Denver, CO, is currently working in Mozambique, Uganda and El Salvador assisting trafficking survivors to set up microenterprises in the second-hand clothing markets prevalent in developing countries. The women sell bras donated by women and industry partners in North America and Europe. The FAWCO Target Project will create the infrastructure necessary to support the recent move into Uganda and El Salvador, as well as planned future expansion of programs to Lesotho and Mexico.
The FAWCO Target Program was initiated to unite the power of almost 12,000 individual members of the 64 FAWCO member clubs in 33 countries to make a significant and sustainable impact on critical issues that support the effort to achieve the UN Millennium Development Goals.
NEEEDS SCHOLARSHIP
Since 2012, our partnership with The Friends of Burkina Faso and NEEED (Nimbus, Enfance, Environnement, Education et Developpement, a local non-profit organization in Burkina Faso) has allowed us to provide post-secondary school scholarships to young village women in this African country. NEEED scholarships enable girls to qualify as primary teachers, nurses and midwives or to undertake university studies. Through the generosity of our donors, The FAWCO Foundation has provided young women with tuition and school fees, books, supplies and living expenses for the entire period of their studies.