"RECIPE for

SUCCESS"

1 Enthusiastic FAWCO Club
1 Mouth Watering Event
1 Very Important Project
Mix- Serve- SUCCESS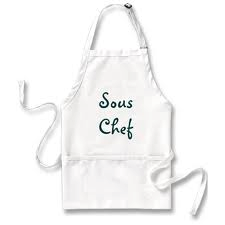 If you need any help along the way please feel free to contact our "Sous Chef", a volunteer who will answer any questions you might have about the event:
wddsouschef@fawcofoundation.org
"Your Ideas,
Your Events,
Your Photos"
Help make this project a "mouthwatering" success by sending your ideas, events, tips and photos!

We Have Put the Fun Back into Fundraising!
The FAWCO Foundation is committed to helping FAWCO clubs raise money for the FAWCO Target Water Project, Tabitha Cambodia-Wells for Clean Water. We wanted to find something that would appeal to all "tastes"… to "cook" up something that resonates with everyone, and give you a "recipe for success." Big clubs or small, European or Asian, we know you have the "ingredients" that will make this campaign "rise to the top."
Introducing "Well Deserved Desserts!
The theme appeals to all of us –FOOD. These fundraising ideas are delicious creations submitted by FAWCO members. The mix of ideas supports large clubs and small. Clubs will be supported by a Recipe for Fun-Raising Success help kit, available now. "The Foundation will provide assistance with clubs' event planning, solicitation of sponsors, and more. "Sous Chef" volunteers will be on hand to answer question that individual clubs might have about the event.
FAWCO's goal is to raise $80,000 to build family and field wells in Cambodia, allowing sustainable access to water to nearly 2000 Cambodian families which will help to lift them from poverty and despair, into lives of dignity and hope, and active participation in their communities.  Family wells can be constructed for as little as $150 and field wells or as little as $250.
This is Not Your Mother's Bake Sale… A recent survey by The Foundation found that there is excitement about this campaign but "please, let someone
else do the baking!" We hear you! We hope our FAWCO club "Foodies" will be a force behind these events. Many of the events require a minimum of baking or cooking by club members. We even have a few ideas that require no cooking or baking at all!

The "Well" Deserved Desserts campaign starts now and goes through December 2012 so there is ample time for clubs to plan a "Well" Deserved Dessert event. Hold more than one! Recognition awards will be given for outstanding efforts at all levels. The final results will be announced at the FAWCO conference in March 2013.
The ""Recipes for Success" below are fundraising modules that should help you organize your fundraising event. Read through them to find one (or more ) that will resonate with your club.  "Customize" the event to suit your clubs style or tastes. Beyond the Recipe tip sheet, we have provided suggest letters, press releases, and other templates that you might find useful for organizing your event.
The FAWCO Foundation recognizes that there are a few clubs that would like to participate in the "Well" Deserved Desserts fundraising campaign but local country laws prohibit them from club fundraising or clubs donating to outside projects.

The "Well Wishers" Participation Program takes this into account.  We encourage those clubs to use our "Well" Deserved Desserts ideas for their fundraisers.  Submit the "Well Wishers Club Fundraiser Form and we'll recognize your fundraising achievements as part of the FAWCO Target Water Project fundraising results.
The "Well Wishers" Participation Program will also credit any individual donation toward their club's participation in the "Well" Deserved Desserts campaign for the FAWCO Target Water Project, Tabitha-Cambodia, Wells for Clean Water.   Individual donations can be made directly to The FAWCO Foundation.  Indicate the name of your club and your name will appear under their club's name in all acknowledgments.  These individual donations are US tax deductible to the fullest extent provided by law.
Well Wishers Club Donation Form:  This form can be used by clubs who cannot donate to the FAWCO Tabitha project and instead will be supporting something in their local country.
Well Wishers Individual Donation Form:  This is for individual donations to The FAWCO Target Water Project(FTWP).  This can be used for any individual donation to the FTWP,  regardless of whether their club is fundraising for it or not.  Clubs can include this form in their newsletters for those members who might be interested in making a donation.
Last Updated on Saturday, 19 October 2013 15:58
Matching Gifts
: Many companies will match your donation.
Click here
for a list of some qualified companies, and don't forget to ask if your company or your spouse's company offers this generous benefit.