Your Role as a FAWCO Rep
As a FAWCO Representative, you are the essential link between your club and FAWCO. There are tremendous opportunities for you to get involved in various FAWCO Committees.

The FAWCO Foundation, the philanthropic "heart" of FAWCO, offers FAWCO member clubs the opportunity to benefit from our Programs. The Foundation's two main programs are: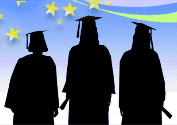 Education Awards are for both FAWCO members and their children. The Development Grant Program offers development grants that can aid and impact a charity or community service organization that is supported by your club. The Foundation supports other programs and projects that evolve through the FAWCO membership including the FAWCO Target Program, currently focusing on Education.
Please publicize these projects through your club's newsletters and website (feel free to copy information directly from this site). Please encourage your members to visit The Foundation's website and join our network on FaceBook

.
Your Projects, Your Passions, Your Foundation
These programs are made possible through the support of donations from FAWCO Member clubs, individual Club members and other "Friends." Many of the donations that come to The Foundation are the proceeds from fundraisers held by FAWCO Member clubs. We appreciate the generous efforts on the part of Reps to organize these events on behalf of The Foundation.
Your Club may choose to fully fund an Award or Development Grant as a Title Sponsor (e.g., The AW of Surrey Ending HIV/AIDs Development Grant) or sponsor in part by making a donation of $1,000 or more but not the entire amount of an Award or DG (AW of Eastern Province and AILO FLorence).
How exciting to see your club's name attached to an issue or program that you support!
How You Can Help The Foundation:

Spread the word! You are the communication link between The FAWCO Foundation and your club members. How can you communicate? By writing monthly articles for your club newsletter or magazine, by contributing articles to your club's website, and by distributing Foundation newsletters and fliers. Have you signed up for News You Can Use (below)? This is important for any rep, president or RC and a great way for your club members to stay connected and informed.



Support The Foundation in its fundraising efforts. Our Development Grants, Education Awards, Special Programs, and Education Target Program all need you! If you need ideas on how your club can get involved, see our Fundraising Page.